Our intern programme offers undergraduates who are seeking a career in the construction industry, the opportunity to experience first hand, life as a project manager. We offer students paid placements across our offices throughout the year.
We chatted to Hannah, our Wellington intern, on her experience and thoughts of her time at Frequency so far.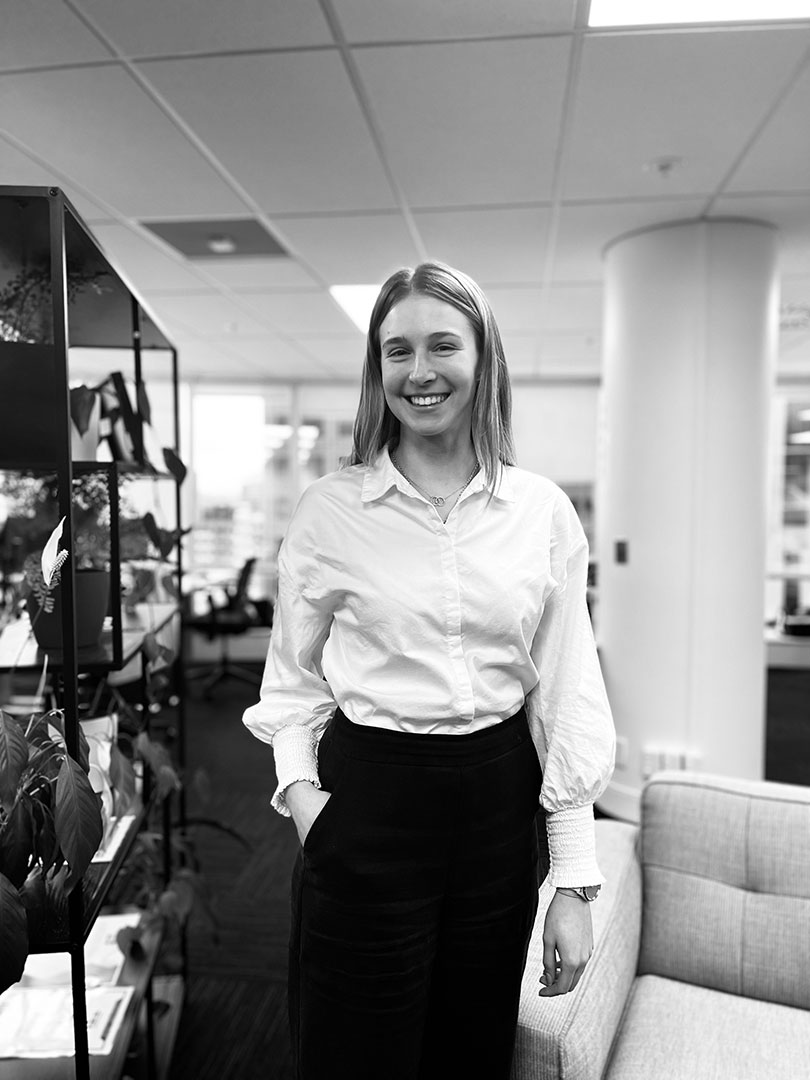 Tell us 3 interesting facts about yourself.
I love to bake. My go to is to make raspberry brownies or cranberry, white chocolate and pistachio toffee at Christmas time.
If I could go anywhere in the world for a vacation, I would love to go to Japan to experience the food, culture, and a fit in bit of skiing.
I enjoy the outdoors especially tramping, skiing and spending days at the lake in summer.
What are you currently studying?
I am currently studying a Bachelor of Building Science double majoring in Project Management and Sustainable Engineering Systems at Victoria University of Wellington.
Why did you apply for the paid internship with Frequency and what were you hoping to gain?
I was hoping to gain experience about how project management worked in practice. I had no idea there was a difference between client side and contractor side project management, so it has been a great learning about the functions of consultant project managers.
What is the most interesting thing you have learnt during your time at Frequency, and any new skills, techniques, or knowledge?
I have really valued being involved in PCG meetings and site visits either observing or taking minutes as an intern. Understanding how meetings and project sites work is an important part of the construction industry and not something that you can learn at university.
Were there any surprises during your experience?
I have worked at both the Tauranga and Wellington offices, and I have been surprised by how welcoming everyone has been and the great office culture they have created. It shows how Frequency values their people and the office social club activities are always fun.
Would you recommend this internship to other students? Why or why not?
I would 100% recommend an internship at Frequency to other students. Understanding the wider working of the construction industry and how different groups come together on a project provides valuable perspectives and supplements what you are learning at uni.
How has this internship helped you for your future studies and career?   
The knowledge and experience I have gained from having the opportunity to be involved in a wide variety of projects from schools to a bulk liquid storage facility will be information I retain and build on throughout my career.
What is your advice for future Frequency interns?
Have an open mind, give everything a go and don't be afraid to ask questions.
Applications are currently open for our intern positions across our offices starting February 2024. If you are interested and would like to find out more or apply, please email your CV and cover letter to [email protected]