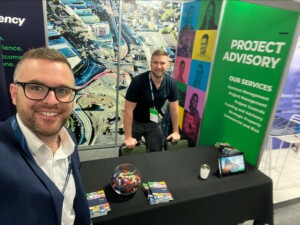 The annual Local Government New Zealand (LGNZ)conference, Te Wā Heke Mai, is underway in Palmerston North.
What does the future of local government look like? And how might we start to build that future today? LGNZ's 2022 conference combines blue-sky thinking with pragmatic solutions to answer these questions. Exploring not just what's possible for the future of local government, but how we can embrace the power of localism to deliver nationally.
The Frequency team have been looking forward to this opportunity to come together to listen, learn, and think about the future challenges facing the sector.